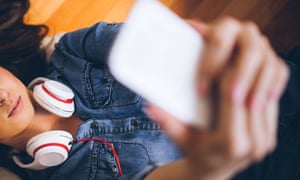 Despite the growing research into the negative impact that screen-based technologies can have on wellbeing, the trick the tech sector people have somehow pulled off is that they have made it our problem, not theirs. We are told to try things such as digital detoxes to learn how to use our devices in more balanced ways. My own work includes helping people include their technology in how they understand and practice mindfulness. However, both these approaches still makes it our problem while ignoring the root cause.
It is ridiculous that we blame young people for being addicted to their phones and apps when the simple truth is that they are designed to be addictive. It is time to apportion responsibility where it is due.
Addiction is not an accident: it is a strategy. In the world of app economics, addiction is what brings in the money. Whether it's by trapping your attention and then selling it to advertisers or by trapping your attention and manipulating you to make a one-off or subscription-based payment, the basic idea is the same: catch that attention and then monetise it.
As a maker of mindfulness meditation apps, I work in the space where technology and wellbeing meet. It is an exciting place to be, but I know that no matter how successful the biggest wellbeing apps in the world become, they'll never even come close to being in the same league as Facebook, Snapchat or Clash of Clans. It was reflecting on this that I realised that for mindfulness to truly scale up, the solution may not be to make specialist products, but instead to stitch it into everything.