The American Cancer Society's report on rising rates among black women have researchers searching for answers in obesity, medical care and the environment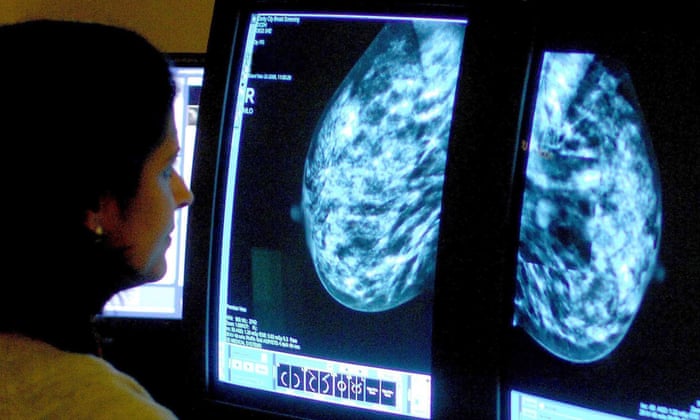 Why is breast cancer so much deadlier in black women than in white women? On the heels of an alarming new report that black women have caught up with their white counterparts in breast cancer rates, the question has taken on a fresh urgency.
But the answer is elusive.
The report, which the American Cancer Society released on Thursday, is a warning that breast cancer will cause an increasing loss of life for black women, who are already hit hardest by the disease. Black women are less likely to die of breast cancer today than they were 25 years ago. But a vast racial disparity in mortality rates has continued to widen: in 2012, black women were 42% more likely to die from breast cancer than white women.
Researchers have known for decades that breast cancer takes a deadlier toll on black women. "Hundreds of studies have looked at the differences in incidence and mortality rates between black women and white women," said Linda Blount, CEO of the non-profit Black Women's Health Imperative. "Hundreds. We can tell you it exists – the 'what'. What we don't know is the 'why'."
Thursday's report points to several possible explanations for why the incidence of breast cancer is rising in black women. (In white women, the rate has remained flat for a decade.) Obesity is on the rise in black women, and black women are having fewer children, later in life. Susan Brown, who directs health education programs for the Susan G Komen breast cancer foundation, added that black women breastfeed at comparatively low rates. All are risk factors associated with breast cancer.
Other researchers have pointed to disparities in comprehensive access to competent medical care to explain both the incidence rate and mortality rate. A 2014 analysis of morbidity rates in the country's 50 largest cities found that black women in Los Angeles were 70% more likely to die of breast cancer than white women. In New York, that number was 19%, leading researchers to believe that the city's superior hospital and transportation system could be factors.
Article continues:
http://www.theguardian.com/society/2015/oct/31/breast-cancer-black-women-american-cancer-society-report