Athletes call for the resignation of university president
Legion of Black Collegians put out message of discontent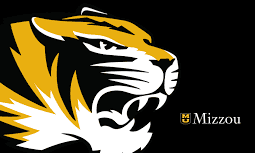 Black players from the Missouri Tigers football team say they will not participate in team activities until the university president, Tim Wolfe, resigns.
There have been several incidents of racial harassment in recent weeks on the college campus and Wolfe has come under criticism for his handling of the situation. In one recent incident, excrement in the shape of a swastika was smeared on a dormitory wall while other students have complained that racist slurs are common at the university. Jonathan Butler, a black graduate student at the college, is currently on hunger strike over the issue.
On Saturday night, the Legion of Black Collegians posted a message on Twitter calling for Wolfe to resign.
"The athletes of color on the University of Missouri football team truly believe 'injustice Anywhere is a threat to Justice Everywhere,'" the tweet said. "We will no longer participate in any football related activities until President Tim Wolfe resigns or is removed due to his negligence toward marginalized students' experiences. WE ARE UNITED!!!!!"
Athletes from the team, including star running back Russell Hanbrough, featured in a photo accompanying the tweet.
Article continues:
http://www.theguardian.com/sport/2015/nov/08/black-missouri-tigers-players-to-strike-over-racial-harassment-on-campus