Injunction is upheld against president's measures that could prevent millions, including people who arrived illegally as children, being thrown out of the US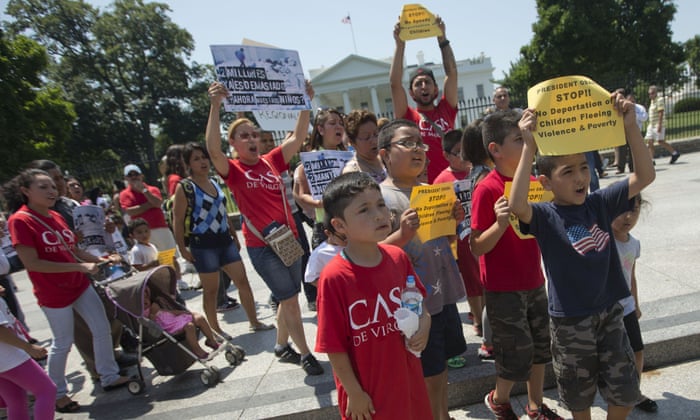 Barack Obama's executive action to shield millions of undocumented immigrants from deportation has suffered a legal setback with an appeal to the supreme court now the administration's only option.
A 2-1 decision by the fifth US circuit court of appeals in New Orleans has upheld a previous injunction – dealing a blow to Obama's plan, which is opposed by Republicans and challenged by 26 states.
The states, all led by Republican governors, said the federal government exceeded its authority in demanding whole categories of immigrants be protected.
The Obama administration has said it is within its rights to ask the Department of Homeland Security to use discretion before deporting non-violent migrants with US family ties.
The case has become the focal point of the Democratic president's efforts to change US immigration policy.
Article continues:
http://www.theguardian.com/us-news/2015/nov/10/court-again-blocks-obamas-plan-to-protect-some-undocumented-migrants