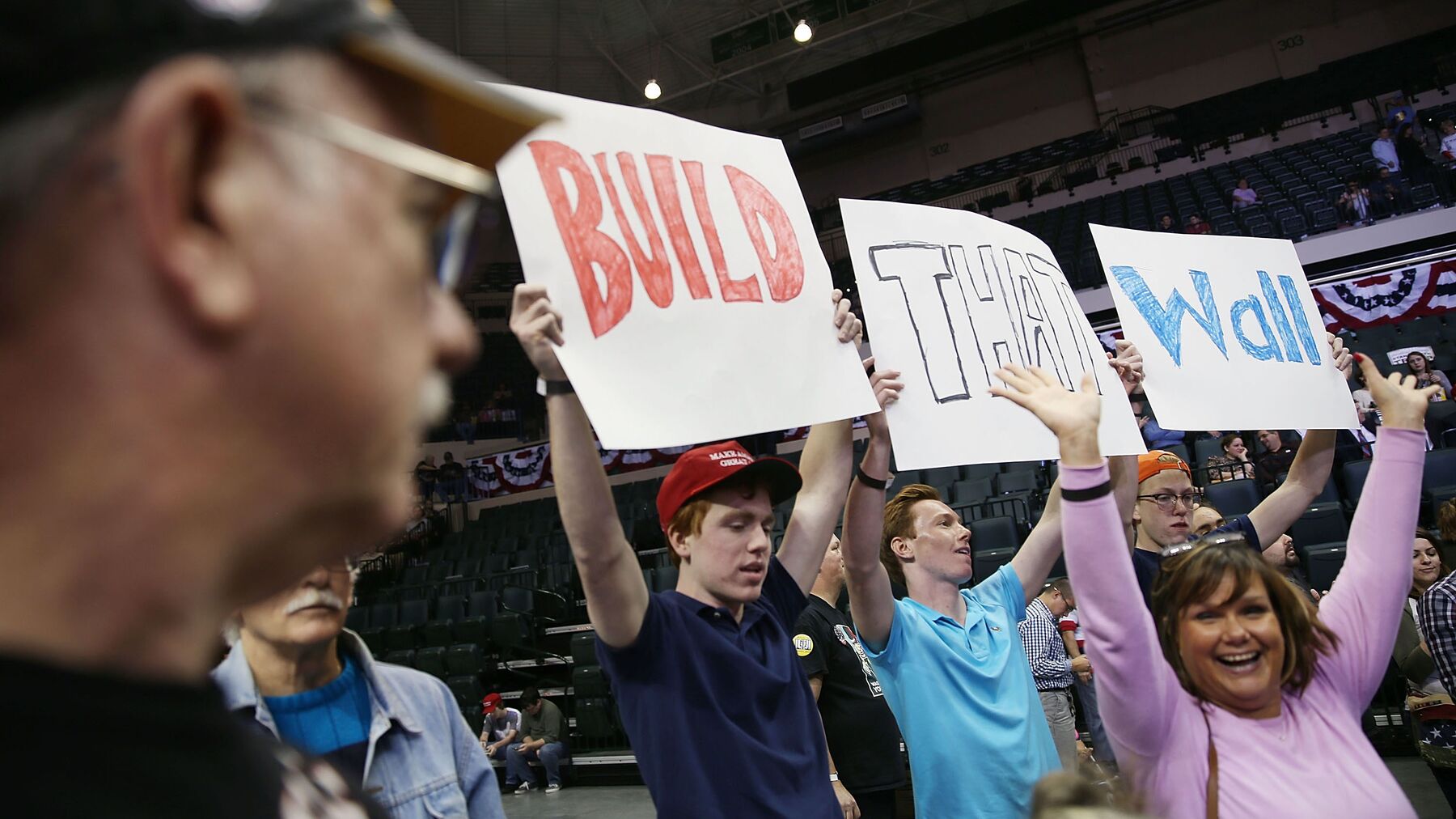 POTUS plans to unveil actions on national security starting Wednesday that are expected to include steps toward building a wall on the Mexican border and limiting refugee inflows to the U.S., moving to fulfill key promises he made during his election campaign.
"Big day planned on NATIONAL SECURITY tomorrow. Among many other things, we will build the wall!" the president wrote Tuesday night in a message on his personal Twitter feed.w
The announcement on the border wall is expected during a Wednesday afternoon visit by the president to the Department of Homeland Security, the federal agency that has primary jurisdiction over securing the border and would carry out most of the other immigration-related steps that Trump talked about in his run for office.
The Mexican peso reversed early gains to drop to a session low against the U.S. dollar after news of Trump's plan emerged.
One of the hallmarks of POTUS' presidential run was his pledge to build an impenetrable wall between the U.S. and Mexico to keep out the people "taking our jobs" and to immediately round up and deport "criminal aliens." He repeatedly said he will make the Mexican government pay for it, but may tap existing appropriations for border security at DHS to get the process started. Mexico's government has rejected the notion that they will ever pay for the wall.
Refugee Freeze
POTUS'sa tweet presaged what's expected to be broader moves in the coming days to curb immigration that would include limits on government programs to settle refugees in the U.S. The POTUS administration is considering a 120-day suspension on refugee admissions and a reduction in the number of refugees allowed into the U.S. this fiscal year to 50,000 from 110,000, according to a person familiar with the plan.