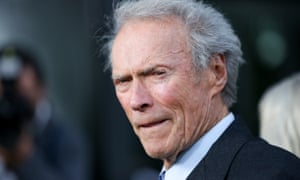 Hollywood conservatives used to cherish the Friends of Abe as a secretive club where they could meet and vent rightwing views safe from liberal backlash.
It boasted Clint Eastwood, Jon Voight and Kelsey Grammer as members, and hosted top Republicans, including Donald Trump, at events in Los Angeles.
Last year it announced its dissolution amid fractures caused in part by Trump's run for the White House.
Now there are two rival Friends of Abe clubs. One is accused of being a usurper and the other is allegedly wilting, fuelling confusion and recrimination.
Jeremy Boreing, executive director of the original Friends of Abe, told the Guardian that a disgruntled former member, David Cole, had tricked other members by hijacking the name and mimicking events.
"It's just a way of trying to break something because you can't have it – impersonating something so you can lay claim to whatever affinity people had for it. He's pretending to be something he's not. The shame of it is that people who attend these events think they're at an FoA event. It's hardly a breakaway group."
But Cole said his upstart version was a response to neglect of the original club, a sanctuary for film industry conservatives which officially dissolved last year only to continue in a less active form.