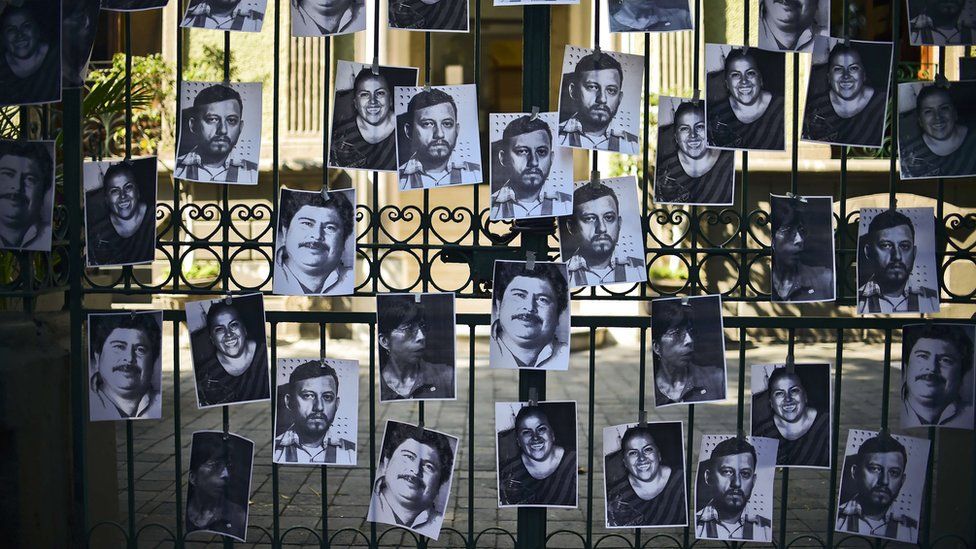 One was killed while resting in a hammock at a carwash. A second was dragged from his car and shot dead near the newspaper he had co-founded. When another was killed in front of her son, the criminals left a note: "For your long tongue".
Journalists are being murdered in Mexico and this is nothing new. This is one of the most dangerous countries for reporters, rights groups say, and more die here than in any other nation at peace.
But even for a place so used to drugs-related violence and organised crime, the recent bloodshed has been shocking.
Seven journalists have been killed in the country so far this year, most shot by gunmen in broad daylight. Yet virtually all cases of attacks on the press end up unsolved and, in many, corrupt officials are suspected of partnering with criminals.
As the killings mount, is there anything that Mexico can do to save its journalists?
---
'A network of evil'
Miroslava Breach used to say that corrupt politicians were more dangerous than drug traffickers. For almost 30 years, she investigated cases in which authorities and criminals appeared to work hand in hand in her native state of Chihuahua, in northern Mexico.