Exclusive: Tami Barker, who said she was canceling a guest's booking because the woman was Asian, must take a course in Asian American studies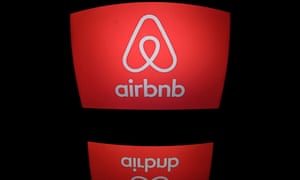 An Airbnb host who canceled a woman's reservation using a racist remark has been ordered to pay $5,000 in damages for racial discrimination and take a course in Asian American studies.
Dyne Suh, a 26-year-old law clerk, had booked Tami Barker's mountain cabin in Big Bear, California, for a skiing weekend with friends in February, but Barker canceled the reservation by text message minutes before they arrived,stating: "I wouldn't rent it to u if u were the last person on earth" and "One word says it all. Asian".
This is the first time an Airbnb host has been penalized for racial discrimination under a landmark agreement between the San Francisco-headquartered accommodation marketplace and the California department of fair employment and housing (DFEH), announced earlier this year. The agreement allows the regulator to test and penalize Airbnb hosts for racial bias.
In addition to paying monetary damages and taking a college-level course in Asian American studies, Barker must agree to comply with anti-discrimination laws, make a personal apology to Suh, participate in a community education panel and volunteer with a civil rights organization.
"We were thinking pretty creatively with this agreement," said Kevin Kish, director of DFEH. "The law tends to be backwards-looking, focusing on compensating people for harm. We're interested in remedies that repair harm and transform relationships."
Suh booked Barker's place for a long weekend with her fiance in February 2017 a month in advance for $250 a night. When Suh later asked if it was OK to bring two friends and two dogs along, Barker said it was fine but the group would need to pay an additional $50 a night, according to screenshots of their text messages.