Netflix Inc. has begun to reshape the TV business overseas just as it has at home.
The streaming-video provider scored a record second quarter, according to a statement Monday, surpassing forecasts for subscriber growth and boosting its international audience past the domestic total for the first time. Netflix shares surged in late trading.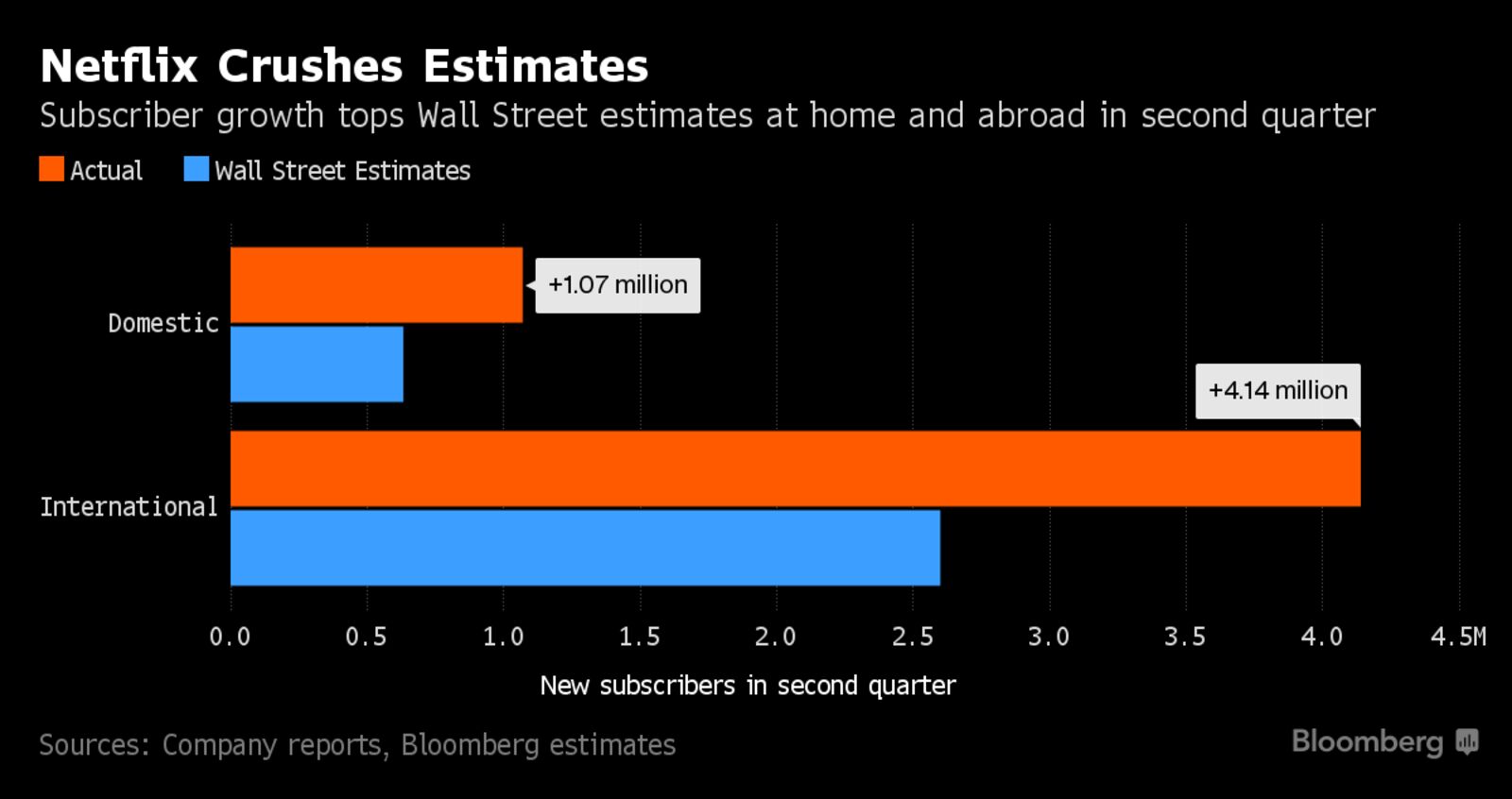 Netflix's blend of TV shows, movies and stand-up comedy has started to catch on in some of the biggest countries in the world, from Brazil to the U.K. The company will be in at least 20 percent of broadband households in five of its largest markets outside the U.S. by the end of the year, according to Instinet LLC.
"All throughout the West, in Latin America, North America and Europe, we're doing very well," Chief Executive Officer Reed Hastings said on a webcast. "We just need to continue to do what we're doing."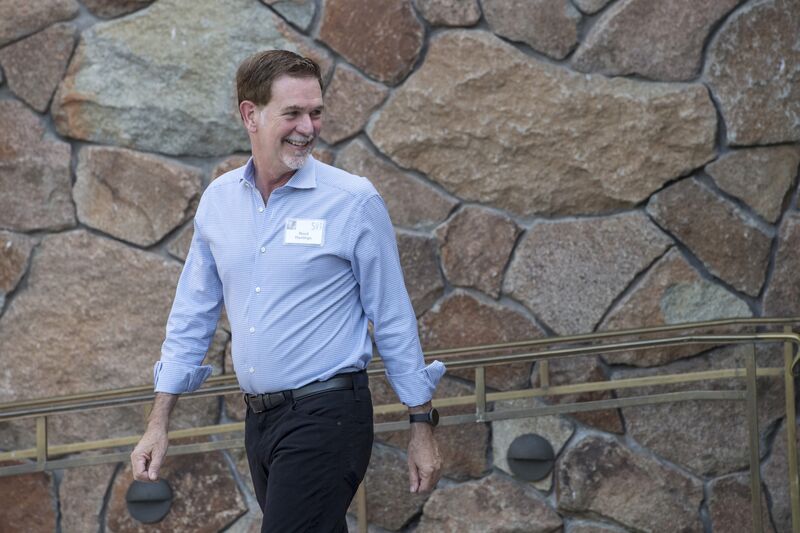 The streaming-video provider signed up 5.2 million subscribers in the second quarter, 2 million more than analysts had forecast. The company said 4.14 million of those new viewers came from outside the U.S., bringing the international total to more than 52 million. International operations will be profitable for the first time this year, Netflix said.
See also: How Netflix turned around in Brazil
The company will spend more than $6 billion on programming in 2017 to offer that global audience a little bit of everything. While most of the budget reflects shows licensed from big Hollywood studios, the company is releasing a dizzying array of new shows and movies of its own, including new series set in Spain, South Korea and Mexico during the quarter.
Shares of Netflix soared as much as 11 percent to $179.45 in extended trading, showing investors continue to forgive minuscule profit for growth in subscribers, which soared to almost 104 million in the period. The stock is up 31 percent this year.