Debbie Wasserman Schultz, leader of Democratic National Committee and Florida's first Jewish congresswoman, says decision was her hardest yet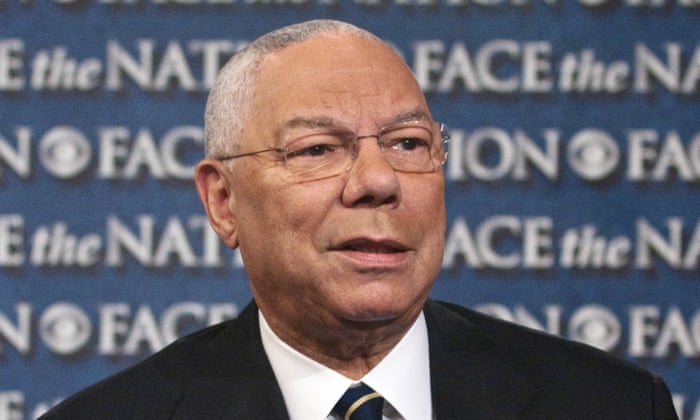 The Iran nuclear deal has gained the backing of both a top Democrat and George W Bush's secretary of state, in what is shaping up to be a major victory for Barack Obama.
Debbie Wasserman Schultz, the first Jewish congresswoman to represent Florida, announced her support for the deal in what she said was her most difficult decision in more than two decades in public office.
Colin Powell, who served as secretary of state between 2001 and 2005, hailed "remarkable changes" agreed to by Iranian leaders while downplaying skepticism over whether the accord could be implemented.
"It's a pretty good deal," Powell said on NBC's Meet the Press. "These are remarkable changes, and so we have stopped this highway race that they were going down – and I think that's very, very important."
While critics of the deal insist Iran cannot be trusted to comply with the terms of the deal, Powell expressed his confidence in the process agreed upon by Tehran and six world powers in July.
"I think a very vigorous verification regime has been put into place," Powell said. "I say, we have a deal, let's see how they implement the deal. If they don't implement it, bail out. None of our options are gone."
Wasserman Schultz came out in favor of the deal in an op-ed published on Sunday in the Miami Herald.
"This agreement is not perfect," she wrote. "But I join many in the belief that with complex, multilateral, nuclear non-proliferation negotiations with inherent geopolitical implications for the entire world, there is no such thing as a 'perfect' deal."
Article continues:
http://www.theguardian.com/us-news/2015/sep/06/iran-deal-colin-powell-debbie-wasserman-schultz