Florida Fish and Wildlife officials commissioned hunters' help to tackle thousands of invasive pythons from south-east Asia that have overrun the Everglades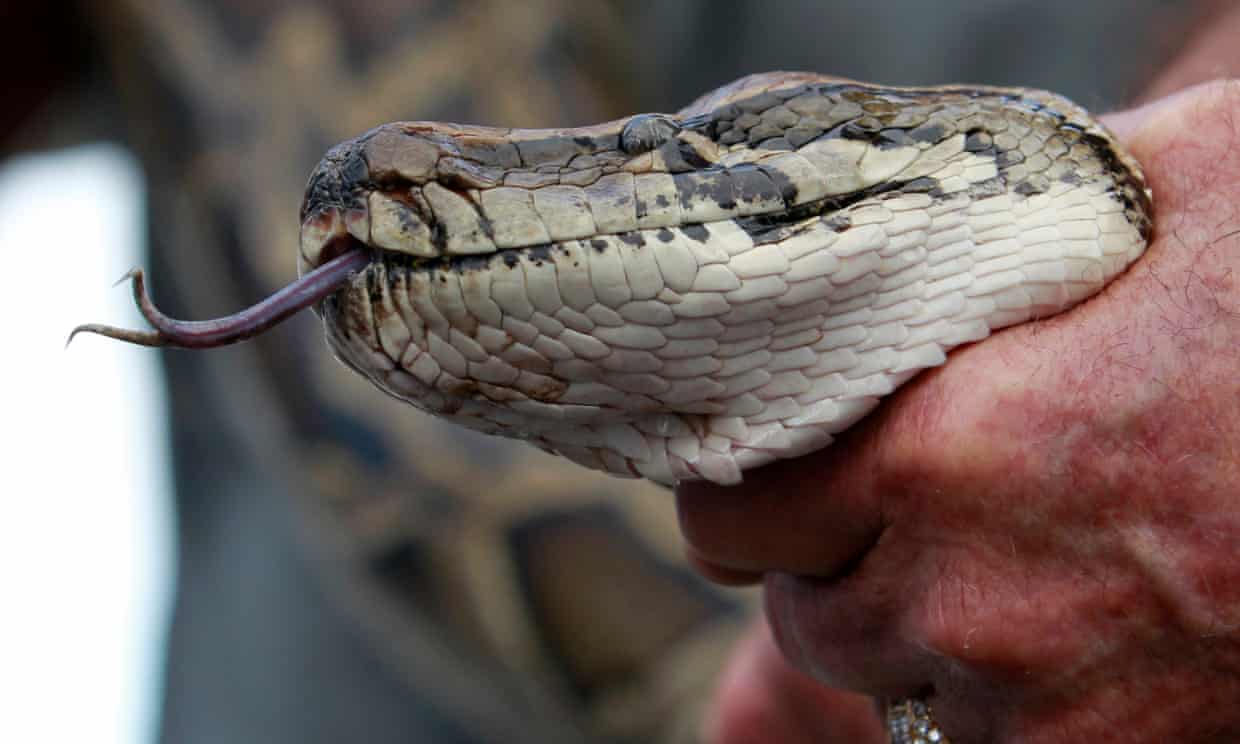 Snake hunters captured 106 Burmese pythons after weeks of traipsing through the Florida Everglades, state wildlife officials announced on Saturday, along with awards for the most impressive catches.
Thousands of invasive pythons from south-east Asia live and prey on native creatures in the Everglades, and Florida Fish and Wildlife officials admit that state-sanctioned hunts will not dent the reptiles' numbers. But the officials say the two hunts since 2009 have helped draw attention to the snake crisis.
The longest python caught during the hunt, which ran between 16 January and 14 February, was 15 feet long. It was caught by a team led by Bill Booth of Sarasota. Booth's team also took home a prize for largest haul of snakes: 33 pythons.
More than 1,000 people from 29 states registered to remove pythons from South Florida's wetlands.
Daniel Moniz of Bricktown, New Jersey, suffered bites to the face, neck and arm from the 13ft, 8.7in python that won him a prize for the longest python caught by an individual.