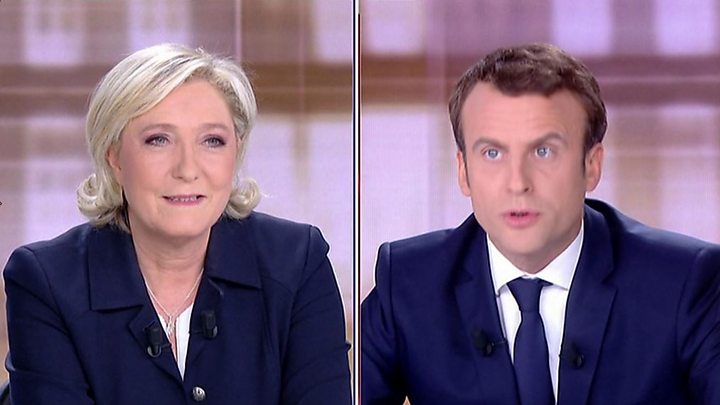 French presidential candidate Emmanuel Macron appeared to cement his position as the front-runner after his clash with far-right rival Marine Le Pen in Wednesday evening's final TV debate.
French pundits, newspapers and a highly regarded viewers' poll all declared the centrist candidate the most convincing.
The candidates traded insults for more than two hours, arguing over terrorism, the economy, and Europe.
The second round run-off between the pair takes place on Sunday.
Both candidates were hoping to make an impression on the estimated 18% of undecided voters in the first election the country has ever held without a candidate from the two traditional mainstream parties.
The French broadcaster BFMTV found viewers had a more favourable view of Mr Macron than Ms Le Pen in most categories.
He was the "most convincing" of the pair in the opinion of 63% of those interviewed.
The major French newspapers broadly agree in their Thursday morning editorials.