François Hollande declared France is at war, but it is the uncompromising Valls who is overseeing the country's response to the Paris attacks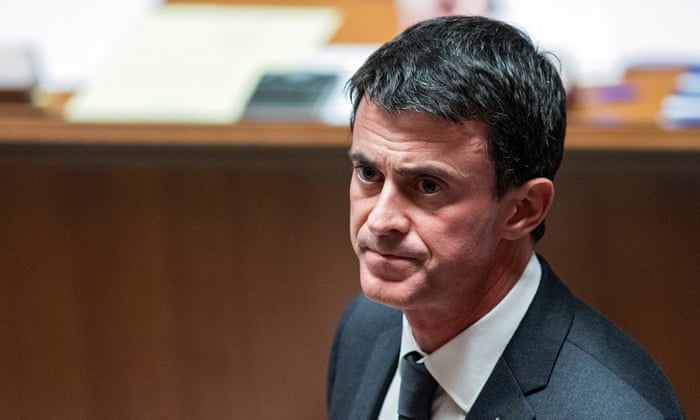 Inside his heavily guarded official residence on the left bank, Manuel Valls, the tough-talking prime minister who has orchestrated France's hardline security response to the Paris terrorist attacks, was uncompromising that the country's war on terror would last a long time amid a "permanent" threat of more attacks.
If François Hollande has declared "France is at war" and set out to travel the world this week in search of an international coalition against Islamic State (Isis), it is the straight-talking "strongman" Valls who has crafted and pushed tough security measures at home and set about explaining them to a fearful and grieving nation.
Valls has spearheaded the nationwide state of emergency that will last at least three months, giving special powers to police to act without judicial oversight, and he has gone further than Hollande in his heightened language warning of the risk of a chemical attack. French radio even reported that at one point during crisis meetings about the Paris attacks on a stadium, bars and the Bataclan theatre – in which 130 people were killed in three hours – an impassioned Valls walked up to Hollande and shook him.
At an informal meeting with a handful of foreign media outlets, including the Guardian, Valls said France's war would be long and lasting but "we will win on all fronts" abroad – against Isis – and at home, against the radicalised young people taking up arms against their fellow French. He believed Europe was "facing its destiny" and must prove it could deal with both the terrorism threat and the refugee crisis if voters were not going to turn towards populism. He said France would take no more refugees beyond the 30,000 already agreed for the next two years.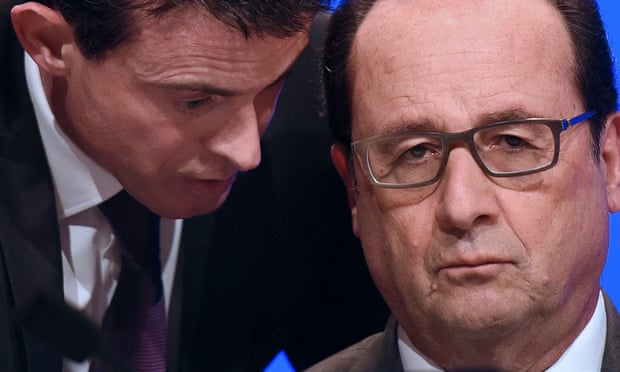 Valls, a reform-minded social democrat whose pro-business, unorthodox socialist politics have seen him likened to Tony Blair, and whose uncompromising stance has drawn comparisons with Nicolas Sarkozy, said France was facing a new era in terrorism: a form of multiple and coordinated attacks on civilian targets organised from outside the country and within.
Article continues:
http://www.theguardian.com/world/2015/nov/25/manuel-valls-french-pm-hard-line-against-terror