Swing seats were the norm in the 19th century, not the exception. So what chang Politics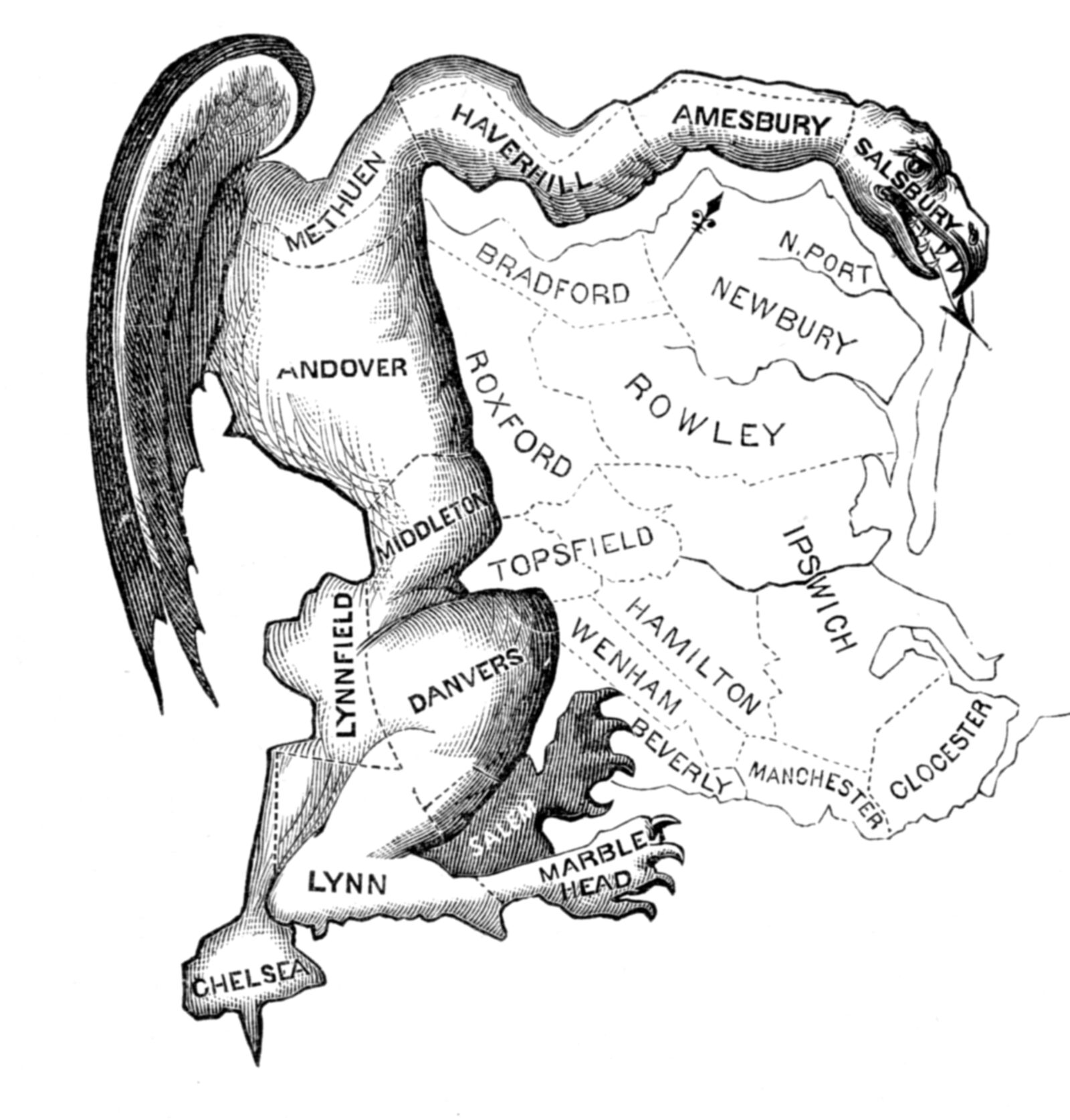 The practice of drawing voting districts to benefit one party over another — otherwise known as gerrymandering — has become the unlikely focus of a bipartisan reform movement that counts prominent Republicans and Democrats in its ranks. On Tuesday, the Supreme Court will hear arguments in a case that challenges the voting districts drawn by Republicans in Wisconsin.
In the past, the courts have been reluctant to stop partisan gerrymandering, and the early signs suggest that the Supreme Court may not intervene. That reluctance is born of historical precedent: partisan gerrymandering has been around since the earliest years of the republic. Why intervene now?
That argument, though, rests on a misunderstanding of the history of gerrymandering. The kind of redistricting practiced by both Republicans and Democrats in recent decades has had the effect of protecting incumbents.  But this outcome marks a radical break with gerrymandering in the past.
Elbridge Gerry, a prominent member of the revolutionary generation, had a distinguished career as a patriot and politician. But he is largely remembered today for his decision as governor of Massachusetts to sign a law that redistricted the voting districts used to apportion seats for the state Senate. It worked: Gerry's own party, the Democratic-Republicans, won 29 seats; the Federalists netted a mere 11.
One of the districts created by that law was so peculiarly shaped that Federalist critics likened it to some kind of monster. A famous cartoon dubbed it the "gerrymander" in honor of the governor, and the term — as well as the practice of partisan redistricting — soon became commonplace.