Space venture set up by Amazon founder Jeff Bezos among handful of companies working to develop reusable rockets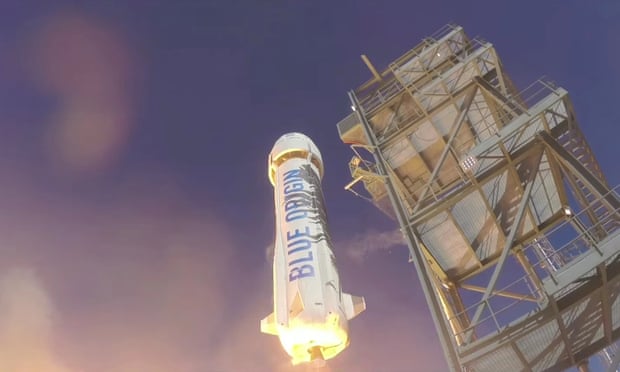 Blue Origin, the space transport venture set up by Amazon's founder, Jeff Bezos, has launched and landed a sub-orbital rocket for the second time, an achievement hailed as a significant development in the company's drive to develop reusable rockets.
Blue Origin posted a video of the New Shepard rocket's launch and return to the launchpad in west Texas on Friday morning.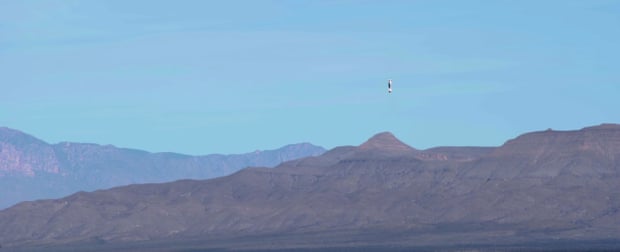 The spacecraft, which is designed to carry six passengers, reached a height of 333,582 ft (63 miles) before coming back to earth and landing itself a few minutes later. It was the same vehicle that made a successful test launch and landing two months ago, Bezos said.
"I'm a huge fan of rocket-powered vertical landing," he wrote on the Blue Origin website. "To achieve our vision of millions of people living and working in space, we will need to build very large rocket boosters. And the vertical landing [system] scales extraordinarily well."
Article continues:
http://www.theguardian.com/science/2016/jan/23/blue-origin-sub-orbital-rocket-reusable-amazon