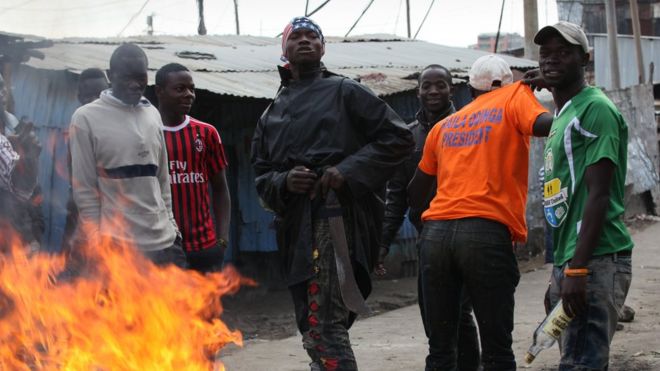 Kenya's main monitoring group has backed the official election result, which gave nearly 55% of the vote to the incumbent, Uhuru Kenyatta.
The Elections Observation Group (Elog), which had 8,300 observers, said its tally conformed to the official result.
The opposition candidate, Raila Odinga, has rejected the result, calling it a "charade".
There has been sporadic violence, with three people reportedly killed by police in areas supporting Mr Odinga.
Elog's projected outcome put Mr Kenyatta on 54%, just short of the official figure of 54.3%
"We did not find anything deliberately manipulated," chairwoman Regina Opondo said.
Kenya's acting interior minister Fred Matiang'i has urged people to return to their normal lives and called for Kenyans to use social media responsibly.